$13,www.yangtalad.ac.th,in,blue,quilts,size,quilt,/balsamic90754.html,Doll,two,18quot;,knit,Craft Supplies Tools , Doll Model Supplies , Doll Clothes Accessories,type,varieties: $13,www.yangtalad.ac.th,in,blue,quilts,size,quilt,/balsamic90754.html,Doll,two,18quot;,knit,Craft Supplies Tools , Doll Model Supplies , Doll Clothes Accessories,type,varieties: 18quot; Doll size quilts in two knit blue Online limited product quilt type varieties: 18quot; Doll size quilts in two knit blue Online limited product quilt type varieties: $13 18quot; Doll size quilts in two varieties: blue knit type quilt Craft Supplies Tools Doll Model Supplies Doll Clothes Accessories $13 18quot; Doll size quilts in two varieties: blue knit type quilt Craft Supplies Tools Doll Model Supplies Doll Clothes Accessories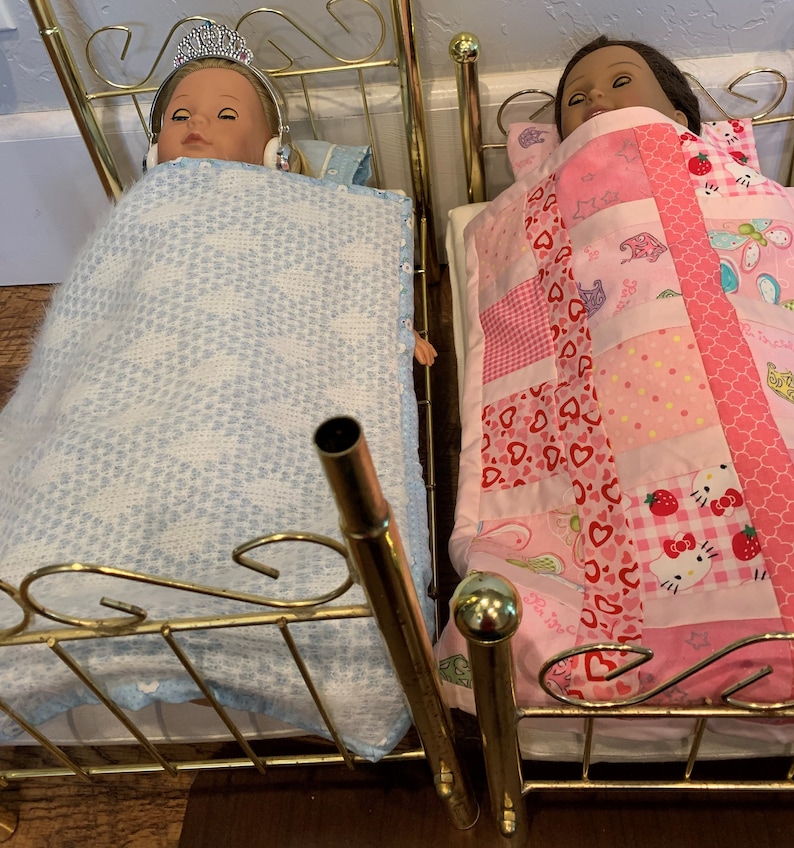 18quot; Doll size quilts in two varieties: blue knit type quilt
$13
18quot; Doll size quilts in two varieties: blue knit type quilt
Two soft cozy 18quot; doll quilts, perfect for doll size beds. Each includes a pillow with a contrasting pillowcase. These two new additions are part of my Princess and the Pea collection.

Quilt number one is a light blue, sweater/blanket type fabric with white diamond shapes. The backing is light blue and the trim is light blue with small flowers. This quilt was hand-made and tied with crochet floss. The pillowcase is white with the same blue floral print as the quilt trim. Very soft!

Quilt number two is a hand-pieced quilt in a variety of fabrics all in shades of pink. The pillowcase is made to match with a Hello Kitty fabric. This quilt has a light pink solid backing and is tied with crochet floss.
|||
18quot; Doll size quilts in two varieties: blue knit type quilt